THE INSTITUTE
Established in the year 1962 by the great philanthropist and industrialist, Shri. Karumuttu Thiagarajan Chettiar, Thiagarajar School of Management (TSM) began with the aim to impart professional education to managers who had a burning desire to scale up their career potential with better managerial skills.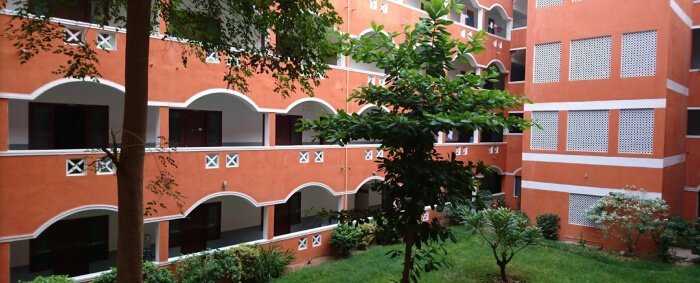 The institute began an 'Executive Development Program' with the purpose of enabling managers and entrepreneurs in Madurai and nearby areas to hone their skills and make them more efficient and productive.
The EDP was a roaring success, with profuse accolades pouring in from the industry; this provided the requisite stimulus to launch the MBA course in 1972, as a part-time program. The full-time MBA program was introduced in 1986 and quickly became very popular among aspiring managers.
Today the institute offers MBA and PGDM programs which are approved by the All India Council for Technical Education (AICTE) and accredited by the National Board of Accreditation (NBA), New Delhi. The UGC and Madurai Kamaraj University have conferred the status of autonomous in 2011. Students can apply for admission to TSM by taking Management exams CAT, MAT, XAT, or TANCET. There is no capitation fee, and the entire fee structure is uniform and transparent.
To equip the students to take on the competition during placements, students at TSM are provided hands-on training in various business operations across industry verticals. By forging strong bonds with industry leaders, the institution is in a position to provide excellent summer internships to students. The rich experience they gain at the corporate houses has helped the students land plum jobs – and even receive multiple offers in campus recruitment drives.
With a firm belief in holistic education, the institute not only offers a dynamic course curriculum but also inculcated analytical and problem-solving skills in the students through various methods; soft skill training, including English and Hindi communication, statistics, computer applications, and so on are provided depending on the chosen courses and the student's aptitude.
This 60 year old institute is located in the heart of Madurai city, in a lush green 17- acre campus
The institute has an excellent ratio of faculty to students, and most faculty members hold degrees and doctorates from eminent institutions. They have the expertise and the ability to provide exceptional training in both theoretical and practical aspects and guide them efficiently in their research and consultancy training as well.