ASHWINA S RAJ
PGDM ( 2017-2019)
Kerala
What I like most in TSM life is the college itself. The lush green campus and the calm-serene ambience. The faculty here is really awesome. They inspired me, and got me interested in learning new subjects. As a person who is new to understanding management, TSM did a great job in resolving this by helping me learn all about what management really is.
MEDHA GHOSH
PGDM (2017-2019)
West Bengal
TSM is one of the top colleges in Tamil Nadu. It has one of the well experienced & talented faculty members. The infrastructure of TSM is awesome. There is 24*7 Wi-Fi facility. Real exposure & practical activities are provided. There are lot of field work we have to do for marketing which is kind of a new thing for students coming from different academic background.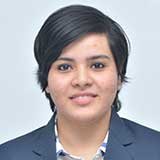 MOITRY GHOSH
PGDM ( 2017-2019)
West Bengal
I am pleased with my stay at TSM because of its friendly yet professional way of teaching. Students here are friendly, cooperative and always lend a helping hand. It is my home away from home.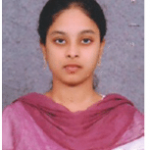 PRIYANKA SHIVANI
PGDM (2017-19)
Andhra Pradesh
With an ample number of dreams and thoughts, blissfully landed up here in TSM (Thiagarajar school of management). Being seated between the students of diversified backgrounds is enabling us to share the ideas and helping us to take a step ahead.Excitement adds in learning when one is ensured with holistic development in which TSM is standing out at its best. Feeling grateful for an opportunity to be placed in the hands of positive souls and the greens. Hope the best is yet to experience and wish we could unfold it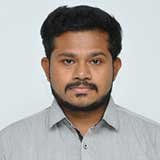 SATHIYA PRABHU VETRIVEL
MBA (2017-19)
Pondicherry
Well, It's my privilege to share my experience at Thiagarajar School Of Management. I feel like I have been more closely associated with my new family at TSM because I don't feel away from my home. TSM is a very good platform to acquire the necessary skills required in a corporate world. In the Southern region I personally feel this is the best place to procure knowledge as well as skills.
"HAPPY LEARNING AT TSM"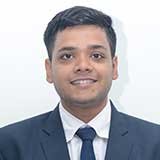 SUBHANKAR PATRA
PGDM (2017-19)
West Bengal

Being an out-station student, it was nothing but obvious for me to worry as to whether I will fit in the complete new environment .This Institution and the people here clarified my doubt by making me feel at home. This Institution has been providing me all the prerequisites and exposure that I as a manager need to succeed in my dream career in the Corporate World. The TSM Campus is conducive to learning which has a serene green campus and best faculties from IITs and IIMs. Come here with confidence, you won't regret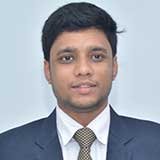 MAINAK HAZRA
PGDM (2017-19)
West Bengal
When I first stepped into TSM, I knew that I was in the right place. This Institution has been providing me all the prerequisites that a manager needs to thrive in the Corporate World. The TSM Campus is conducive to learning which has a lush green campus and a world class faculty from IITs and IIMs.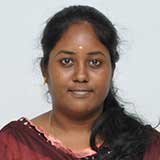 SANDHYA DEVI P
MBA (2017-19)
Andaman and Nicobar

Life @ TSM is a life time experience. Every morning we get to learn new stuff may it be regarding academics or extracurricular. Faculties are a real asset to the institution, always ready to enrich us with knowledge. Student driven clubs, various guest lectures, cultural events keep us engaged. The LIBRARY has got so much resource; I wish I could grasp all knowledge in this short span of time (hardly 700days).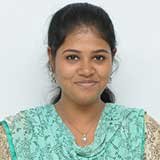 MANISHA B
MBA (2017-2019)
Andaman and Nicobar
The Lush green campus at TSM provides a platform where students have great opportunity to adapt to their knowledge and talent skills. The exposure to different activities and clubs is making one more stronger to meet the new corporate world as a good professional. Overall it's a complete package of fun and studies and I am glad to be a part of the TSM family.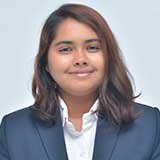 ANKITA MUKHERJEE
PGDM (2017-19)
West Bengal

My experience in TSM has been a wonderful one so far. The lush green campus with a beautiful ambience makes our stay in TSM all the more beautiful. In terms of academics, the faculty here is truly the best one can get. The field projects, industrial visits are very enriching. The guest lectures gives us a better understanding of the corporate world. Our cultural programme also helps us discover our talents and gives us a platform to showcase them. TSM doesn't alone focus on our academics. It takes care of our all-around development which surely will make us the best managers.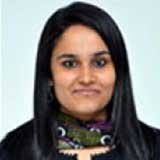 HIMANSHI SATAPATHY
PGDM (2017-19)
Orissa

TSM has taught me Involvement and adaptability and its applications to tackle the uncertain situations. The learning in the class room and guest lectures with industry experts have given me confidence to manage various business situation the exposure and the experience gained at various industrial visits have motivated me to excel further.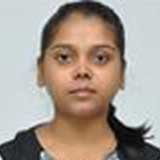 ANUSHUA PAUL
PGDM (2017-19)
Bihar

First I didn't know much about this college… But my father knew and he gave me the idea of joining it…on asking he told that it's one of the most prestigious institutions in Southern India and it has a very good faculty. You will learn a lot from them and grow…though it is far…intact very far from home, in a different place, with different culture, a different world all together….but go…you'll enjoy and learn…and also the placements are quite good that too improving arch year… Hence you should join there…and hence you see I am here