TSM and TVS Srichakra Ltd., signed an MoU
TSM and TVS Srichakra Ltd., signed an MoU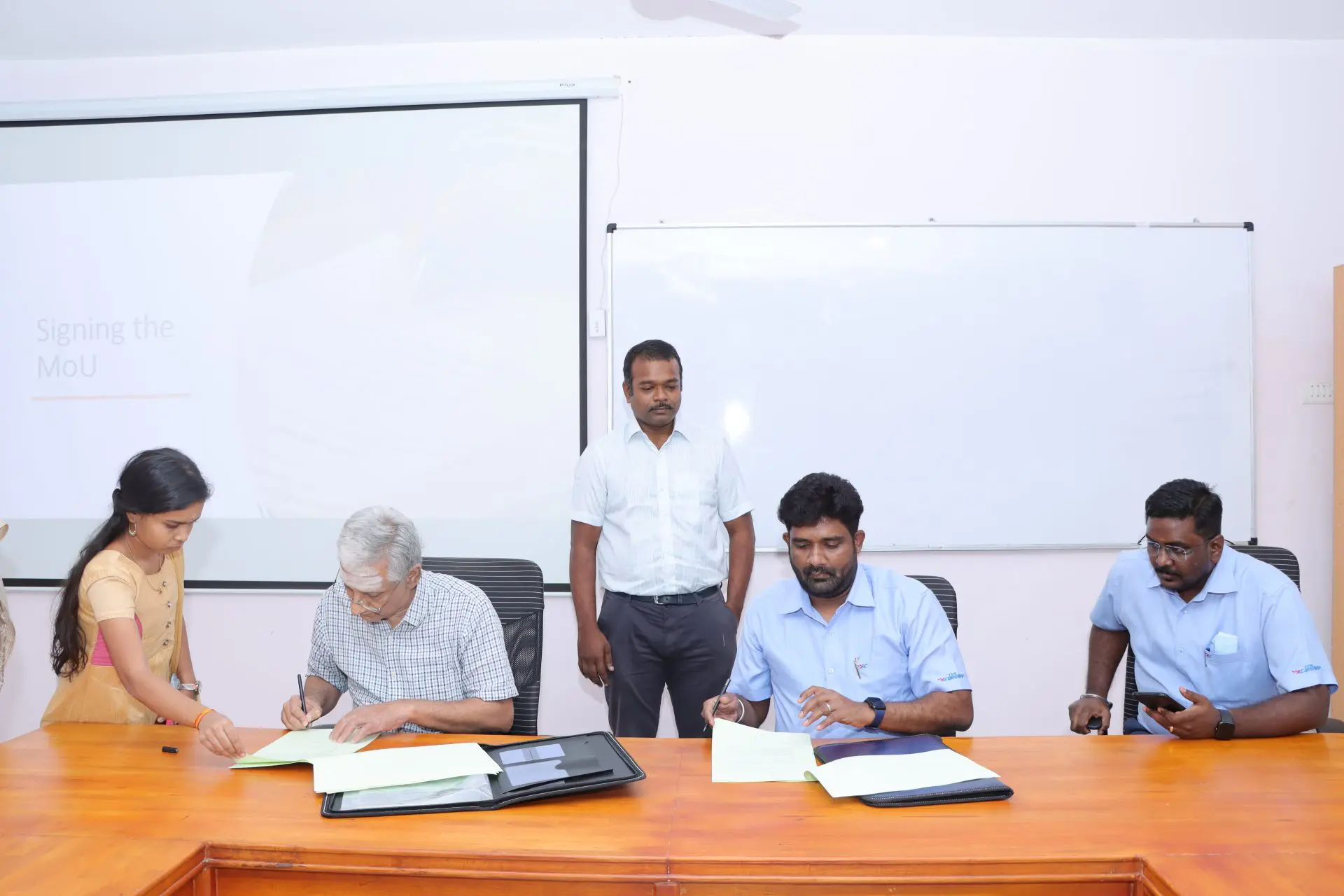 TVS Srichakra Ltd. One of the largest manufacturers of Motorcycle, scooter and Moped tyres producing 2.7 Million Tyres and tubes per month. TVS Srichakra is a member of TVS group, the largest auto ancillary group in India.  TVS Srichakra has a large share with the vehicle manufacturers, which include Bajaj Auto, Hero MotoCorp, Honda Motors, TVS Motors, India Yamaha Motors, etc. TVS Srichakra has a significant presence in the aftermarket business across the country and has carved out a fine reputation in service and support to the Dealers, Mechanics, and Consumers.
TSM and TVS Srichakra is collaborating in areas such as
(a)  Case Study Development
(b)   Case Study Evaluation
(c)   Case study Teaching
(d)   Management Development programs
(e)   Learning and Development activities
(f)   Industrial Visits
(g)   Guest Lectures
(h)   Any other areas of co-operation to be mutually agreed upon by TSM and TVS Srichakra.